I've got some new opinions + stuff. Mind me sharing them with you?
I've got a pretty fancy New Year's Eve. The midnight between 31st and 1st was, obviously, fancy. My family is orthodox and religious, thus I spent that midnight at church, praying. Fancy or not, I don't really mind. But after that, at home, I got the chance to think. In 2015, I kind of want to change.
And I've also made wishes for 2015; there's one for each month. But out of 12, only three are bookish. In August, October and November, to write books. That's it. Except from those three, I've got losing some weight in February, passing the big exam in June, getting to a good high school in July, starting high school well in September and others...
Anyway, for today I was thinking about something non-bookish, like top 10 hot guys from Kpop, but that wouldn't be interesting for you, from the U.S., but that would be lame... That is how I decided to stick with the idea of a review of a movie. Yeah, yesterday I've seen a cool movie that I'm going to review now. By the way, if you want that top ten hot guys, send me a message!!
Directed & Written by Josh Boone (yes, the director of The Fault In Our Stars)
Produced by Judy Cairo (no, haven't heard of her)
Starring: Greg Kinnear, Jennifer Connelly, Lily Collins, Logan Lerman, Nat Wolff, Liana Liberato and Kristen Bell.
So, this Boone guy, this was his debut film, and it was epic. Boone directed this and The Fault In Our Stars up until now, but he's on my list of Forever Follow. I swear. This guy is really good. The cast: haven't heard or cared about Kinnear before, but he's good. Jennifer Connelly impressed me with her performance in Noah (where Logan Lerman also starred) and I knew she was good. I absolutely love Collins (knew her from Mirror Mirror, The Mortal Instruments: City of Bones), Lerman (knew him from Percy Jackson and the Olympians: The Lightning Thief, The Three Musketeers, Percy Jackson and the Olympians: The Sea of Monsters and Noah), Wolff (knew him from The Fault in Our Stars) and Liberato (knew her from If I Stay and House M.D.). And who doesn't know Kristen Bell?! So the cast is fantastic.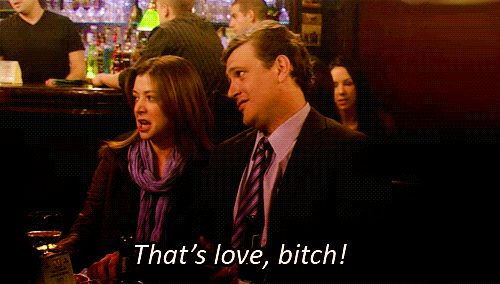 The story!!! OH MY GOOODDD!!! I mean... people said it's a movie where people cry. I did not feel like crying. THIS MOVIE IS A CELEBRATION OF WHAT LOVE IS! Let me take it step by step: the main relationship is that of Bill, an AUTHOR!!! (fu*k yeah!!!), and Erica, his ex-wife, who's now married to another guy, who's got some crazy abs. HELL! It might have looked a bit freaky how he sticked to that relationship after their divorce from not one, not two, but three years ago. I mean.. it was sweet for him to stick where there were like zero chances for her to come back. and it the end she did come back and that was heartful and lovely!
Then there's Sam and Lou's story, which I'm telling you is my favorite. She believes only in one-night-stands and thinks that a full relationship will end in her getting hurt. That's the conclusion Sam got after her parents' divorce. Add some Lou, who's giving his best to win her... and their relationship sky-rockets... (only after his mother dies, which kind of saddened me. I mean, she looked nice. But she got killed. Sweet people dies so easily. Great people die so easily, just ask my dad. seriously!!! And thanks to their relationship and the whole 'I DO NOT WANNA GET HURT!' and 'I WONT HURT YOU' lovely thing, I discovered this freaking cool song:
And the last relationship is that of Rusty and Kate. He hasn't yet experienced much in life. And a writer to write good stuff need own experiences... That's pretty much bullshit! I wrote a book and believe me I haven't really lived much: unbecomingly kissed some random guys during kissing games, got no boyfriend ever, got little to no friends... I haven't lived much, but I wrote a book. On so many levels, that whole thing is bullshit, but considering the context and the facts in the movie, it was true. And she is an ex-drug and alcohol addict. She's a drug-alcohol-thing. Yeah, well... I, at first, thought it is quite weird that line of hers: 'YOU ARE GOING TO BE VERY GOOD FOR ME'. Likee hell? What are you gonna do to cute Rusty? But their love was sweet. and unfortunate. star-crossed almost. BAD things like drugs (READ MY BOOK!!! IT'S ANTI-DRUGSSSSS!!!!!!) and alcohol break humans apart. But now seriously, I wished they stayed together and she came to the final Thanksgiving Dinner. That would've been really sweet.
Just saying that I absolutely loved this and I am pretty judgy about comedy+romances movies.
Have you seen STUCK IN LOVE? Tell me! If you didn't, watch it!! It's imperative!