Top Ten New-To-Me Authors I Read in 2014
Top Ten Tuesday
is an original feature/weekly meme created at The Broke and the Bookish. This feature was created because they are particularly fond of lists there at The Broke and the Bookish. They'd love to share our lists with other bookish folks and would LOVE to see your top ten lists!
So, today our lovely bizarre fate is making me talk about my top ten new authors. The 'a.k.a.' part of the title is simply and fantastically true. I must have been crazily blind the other years considering how awesome are the people I'm listing you today, here!!
1. MARC LEVY
This is the most logic choice, considering that Levy has become my favorite author of all time after having read only one of his books. From now on, I am going to stalk this French guy and read as much as I can out of his books.
Soon enough, I will share with you, here on
the screenbook.
, my review of Le voleur d'ombres/The Shadow Thief, which is such a fantastic book. I highly recommend it already. One way or another, Levy is an inspiring authors who's got pretty much to say and I am supporting whatever he's going to talk about.
2. SUSAN EE
I am quite shocked that little people read her Penryn and the End of the Days series. That series is everything a fiction-lover would want. Penryn is such a reliable heroine. And Raffe is one hell of a character that I wish he existed in the real world... YES!! I am fourteen, but want to sleep with a character like this guy!! OHH GOSSHHH!!! I know. I know. Either way, Susan Ee is a really good author and I really want you, FICTION LOVERs, to see what she is capable of. Yes, I've only read Angelfall up until now, but she's is simply said FANTASTIC. Angefall and the whole Penryn and the End of the Days is worth reading!!
3. RUTA SEPETYS
Sepetys is one authors I've eyes much long before I even tried reading any of her books. While I read Levy and Ee by chance, I craved for one of Sepetys' books. My dear friend and fellow blogger, Arianna (from
I read, therefore I am
), borrowed me her copy of Between the Shades of Gray. I am thanking her from the bottom of my heart because I loved it!
I've got an Annalise Keating-themed to share with your sometime in the very near future! Up until then, READ THIS FREAKING BOOK BECAUSE IT IS FREAKING GOOD!!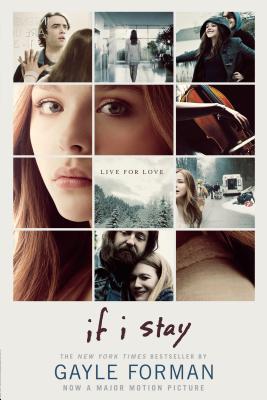 4. GAYLE FORMAN
I read If I Stay in less than 24 hours. I devoured it and loved it and wished it was a movie, then found out that a movie was coming right in ... four months from the moment I read it. The beautiful dinner that had If I Stay as the main dish was in April and the movie was released in August. The thing is that Gayle Forman is unbelievably talented and she knows how to play with her character, what should they do so that in the end she ends up right where she wants. Where She Went and One Day series, both, are top choices on my tbr list ... Let's see how it is going to end up like...
5. REBECCA HAMILTON
Rebecca Hamilton is one author I bet you haven't heard of. She's also a Twitter-friend of mine. And what she's writing is truly fantastic. That's why I'm also kind-of promoting her here now. She's got this awesome series The Forever Girl, which is about (you aren't going to figure out!!) some forever-girls. They are something like witches which can reincarnate/reborn into a descendant. For example, the main character, Sophia, is the reincarnation of her ancestor, Elizabeth Parsons, a 1692 Salem-trials witch. The story overall is fantastic and sexy. You should read it. (Don't tell, but I can get you something of a borrowed e-copy!!!!!)
From here on everything shall be easier:
6. SUZANNE COLLINS: I admit I haven't read The Hunger Games before this March. I either had not time, either didn't feel like reading anything. The series is enjoyable and Collin's writing is easy to read. Katniss may not be the most realiable character, but she is one person that I could hardly NOT be connected with. The Hunger Games look so real, in spite of being a dystopian. For this genre, reality is fiction and is hard to reach. I want to write too things just as real and possible as The Hunger Games are.
7. LEIGH BARDUGO: The Grisha series caught my eye since early 2013, but it took me a while to make myself read it. (I am quite lazy, if you haven't figured that out!) At first, it wasn't available in my country, then it was available and creepily expensive, then so many other books demanded to be read. In the end, I read this and was impressed. The Grisha series is a bold thing and Bardugo has got skills. KEEP GOING, GIRL!!!
8. KATJA MILLAY: I may be a bit repetitive from time to time. People kept recommending me Millay's Sea of Tranquility ever since it was released. I added it to my to-read list and kept it there up until this August when I had a gift-card on Amazed unused and had no idea what should I read. It only happened that it was Millay's book. I loved it! And, sincerely, I cannot wait for her next book. It bet it's going to be fantastic.
9. S.E. GREEN: PulseIt has given the chance of reading so many good books.What can I tell you? Killer Instinct, Green's book, was released in May. I read it on the release day thanks to PulseIt. It's a premiere for me to read a book on the day of the release. It must have done something to me... Right now, I feel I was jubilating way too much and rated this book way too high. But overall, I'd read another S.E. Green book if anybody put it in front of me. Her writing style is OUCH! and up until today I am not sure whether it's in a good or bad way.
10. LEE FULLBRIGHT: Finally, Lee Fullbright is the last on my list. Just like in Rebecca Hamilton's case, you, for sure, haven't heard a thing about this author. On a blog tour, I had the chance to read her The Angry Woman Suite book, which kept me thinking. It's been billions of years since I last thought I could recommend my sister anything. She's reading Dostoyevsky and Gabriel Garcia Marques and this book is just perfect for her! Fullbright has got a nice style of writing and I cannot wait to heart more about her.
DONE!!!! So this was my list. What's yours? Leave a comment telling me that.
BEFORE LEAVING, I swear to God that in the very close future I'm going to share with you all the reviews of the books of the authors above. You should check those books out too, if you haven't already!!