FIVE FRIDAY FAVORITES #2:
Predicted 2015 Favorites
Five Friday Favourites is a weekly event hosted by Amanda, where once a week, a five favourites subject will be posted by me and everyone is welcome to join in.
You can find out

more

about Five Friday Favourites and the future subjects
here
.
Today, after one week hiatus (it was the last week before the Christmas holiday beginning!!! YAAAY!!!) of not blogging, I'm back with the second FFF. About today's theme, I can only say one thing: This is going to be fun. Of course, I cannot know the future, but by the premises and the covers and the fame and the authors, I can tell the following five books may be some pretty good things.
FIVE FUTURE LOVERS OF MINE:
Vanishing Girls, by Lauren Oliver
On so many levels, I am intrigued by this book. Lauren Olive has proved herself as one of the most talented writers of complicated realistic-contemporany-ya-suspense-thrille-drama books. She's the beat, the vibe that should make so many people read her books.
Still, I admit I haven't read more than five pages of Delirium in the library. It had just come out right then and was a fortune. In 2015, I want to devour Oliver, among other authors. And the Vanishing Girls is on my list, as soon as I get some money!
Lady Midnight, by Cassandra Clare

Like it isn't obvious as hell. Cassandra Clare is brilliant and outstanding. The Mortal Instruments is incredible. And the Infernal Devices is even better. I just cannot express the respect and admiration I have got for Clare.

Dear, I have got high expectations from The Dark Artifices and I hope I won't be disappointed. It's set in L.A., the City of Angels (ask Thirty Seconds to Mars about it!), and I cannot think of an alternate universe in which Shadowhunters in L.A. isn't fantastic.
THE COVER IS A FAN-ART! THE REAL COVER WASN'T RELEASE YET~!!!
I Was Here, by Gayle Forman
I have only read If I Stay from Gayle Forman, but she has already impressed me and I am one hundred percent a fan of this woman. She has got the thing. The point-of-view of Forman's usual heroines is light, but profound and the plot is short, but beautiful and dynamic.
Gayle Forman has got a lot to offer within some of - maybe - simplest storyline. She added magic to a car accident that sent Mia to a coma for a day and out of this come she brought out one extra-body experience that is so inspiring and beautiful and good!
Liars, Inc., by Paula Stokes
Stokes is one authors I haven't read anything from, have barely heard of. But so many people enjoyed her debut, The Art of Lainey, that I simply got interesting in her. I nearly bought The Art of Lainey once. And then I heard about this upcoming book that will hit the shelves in March and couldn't help myself but add it to my To-Read list.
The premise was good enough to make me add Liars, Inc. to this list too. I cannot wait to see what Stokes can really do. I hope I can get my hands on this book at least next year, because I am sure I may be impressed.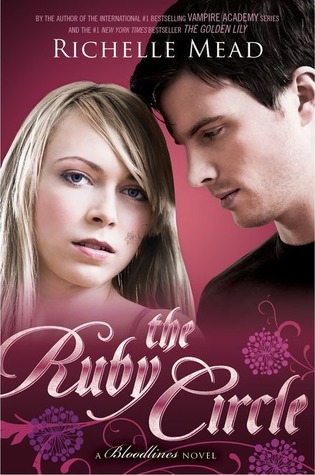 The Ruby Circle, by Richelle Mead
Just like in Cassie Clare's case, if you know me, you will figure out I'm following Richelle Mead too. Vampire Academy is one of the best vampire series on Earth, and its spin-off series, Bloodlines, is this book away from its end. For all the reasons on this big and sweet and dear and bad and badass and great and fantastic world, this is on my list.
I know that if I get to read this book next year, I am for sure going to love it. I am still back (and late) with the Bloodlines series, but I can make it and read The Ruby Circle in 2015. More or less, it will happen during the first part of the year.
SO, these are my predicted 2015 faves. Which are yours? Do any of the books here happen to be on your list too? Leave me a comment, telling me that!!